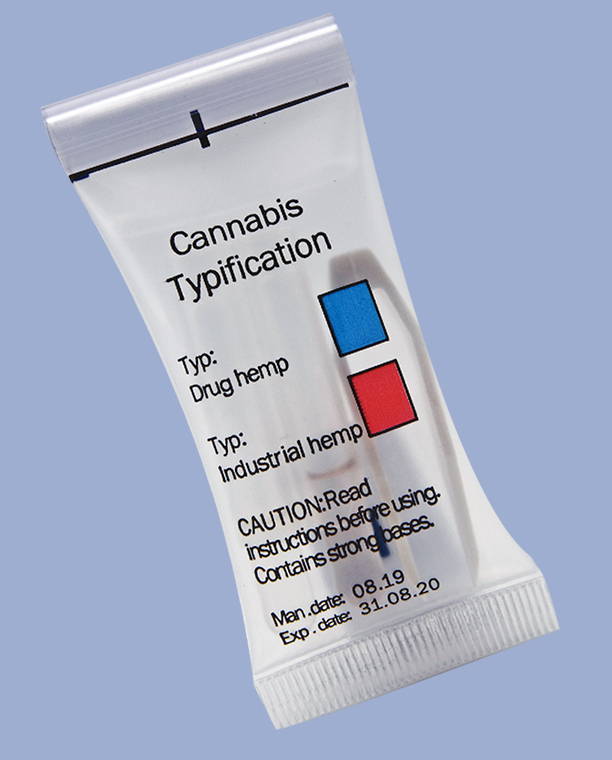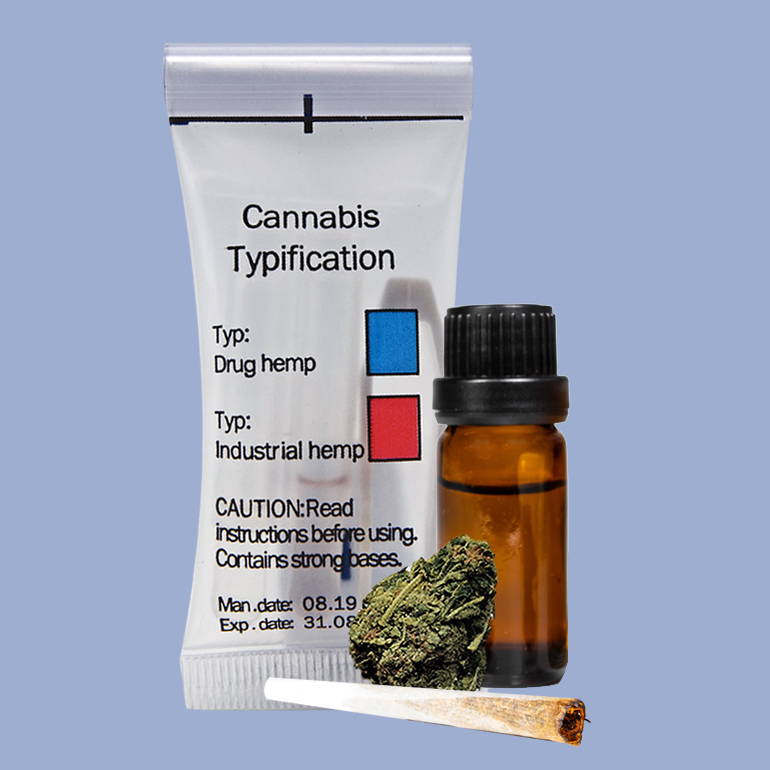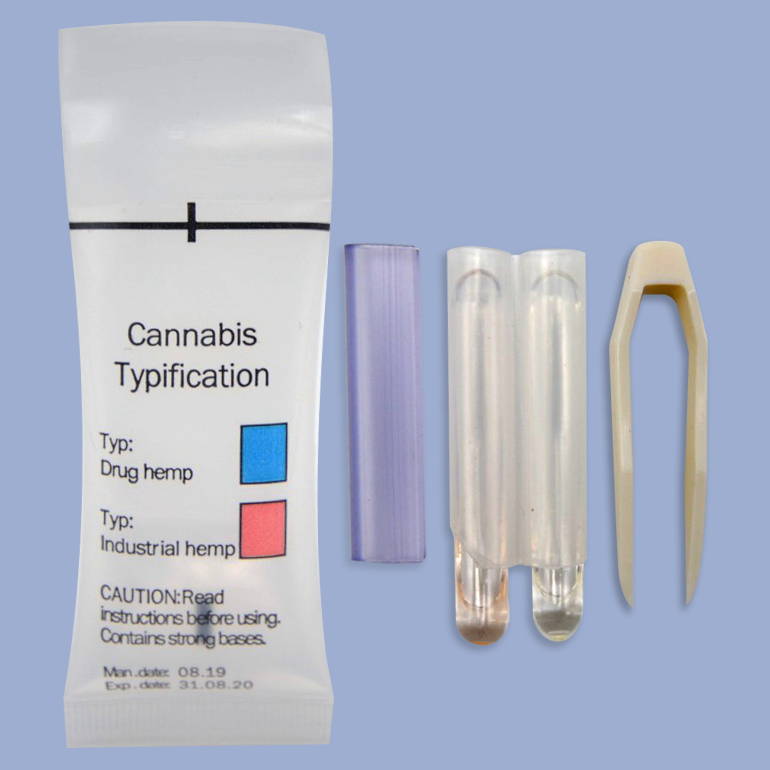 The only presumptive Hemp/Cannabis Field Test Kit
Small, portable field test
Quick and simple to use, easy to store (out of direct sunlight)
Results in under 2 minutes
Disposable in normal trash receptacles
1 year shelf life
All Syndicate Chemistry orders are final. Any damaged items in the original shipment will be replaced one for one within 30 days from receipt date.
Provide your invoice number, contact details, and photos of the product damaged.
Our team will review the request & contact you with instructions on where to send the product.
Upon receipt and review of the return a replacement will be issued.
Standard U.S. Postal Service (USPS) Priority Mail, which generally delivers within 2-3 business days.
This Hemp/Cannabis Field Test Kit can presumptively distinguish between legal Hemp/CBD and illegal cannabis/THC. The Test Kit was developed, designed, and validated by the Forensic Science Institute of Zurich (an affiliate of the Zurich Police). Police forces in Switzerland, Germany, Austria, and Luxembourg utilize this revolutionary test. The test kit requires a very small amount of suspect material/substance.
A Pink/Red presumptive result, the sample is legal (industrial hemp).
A Blue presumptive result, the sample is illegal cannabis (drug hemp).
NOTE: All test results are presumptive and should be confirmed by a laboratory for a quantitative analysis to determine the precise THC concentration of the substance.