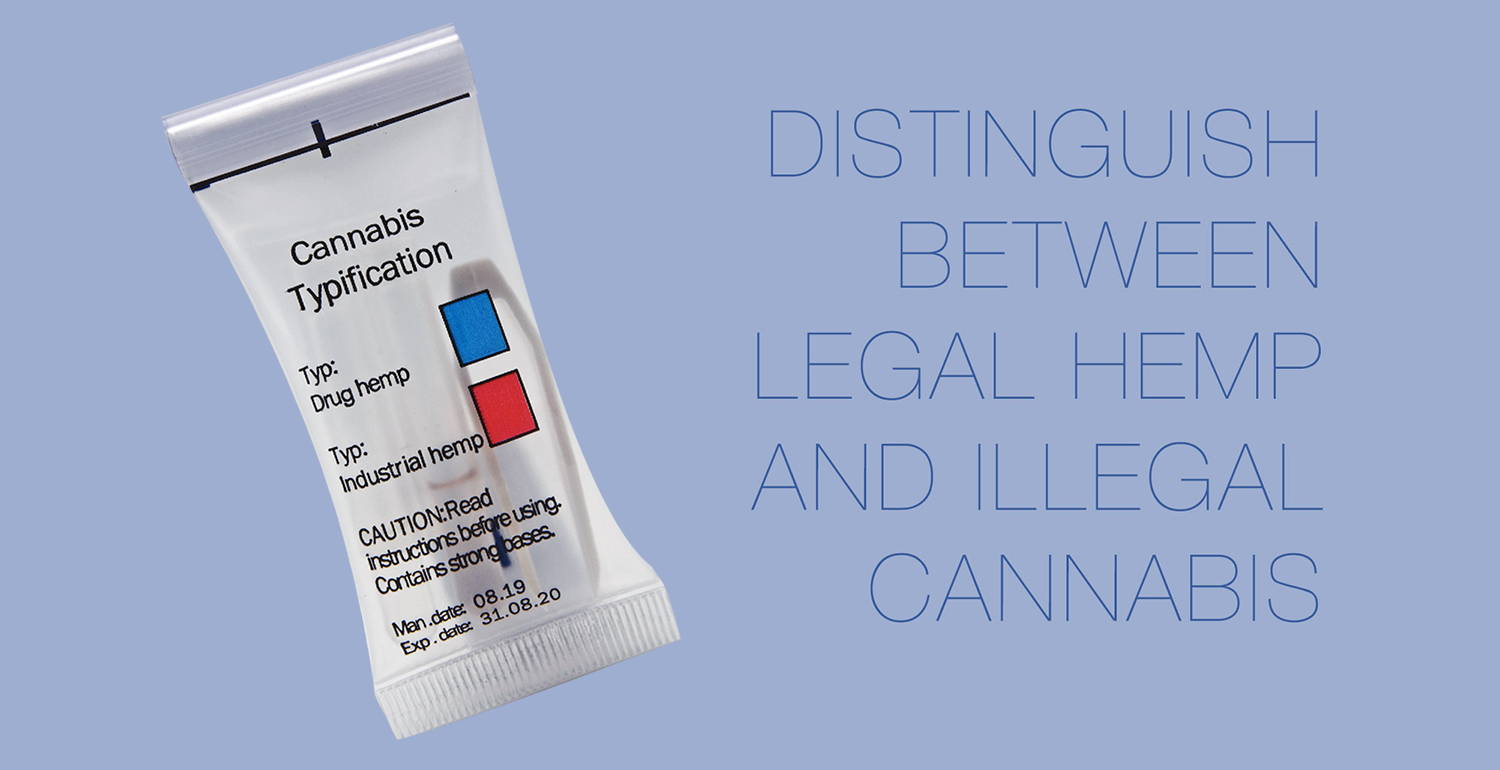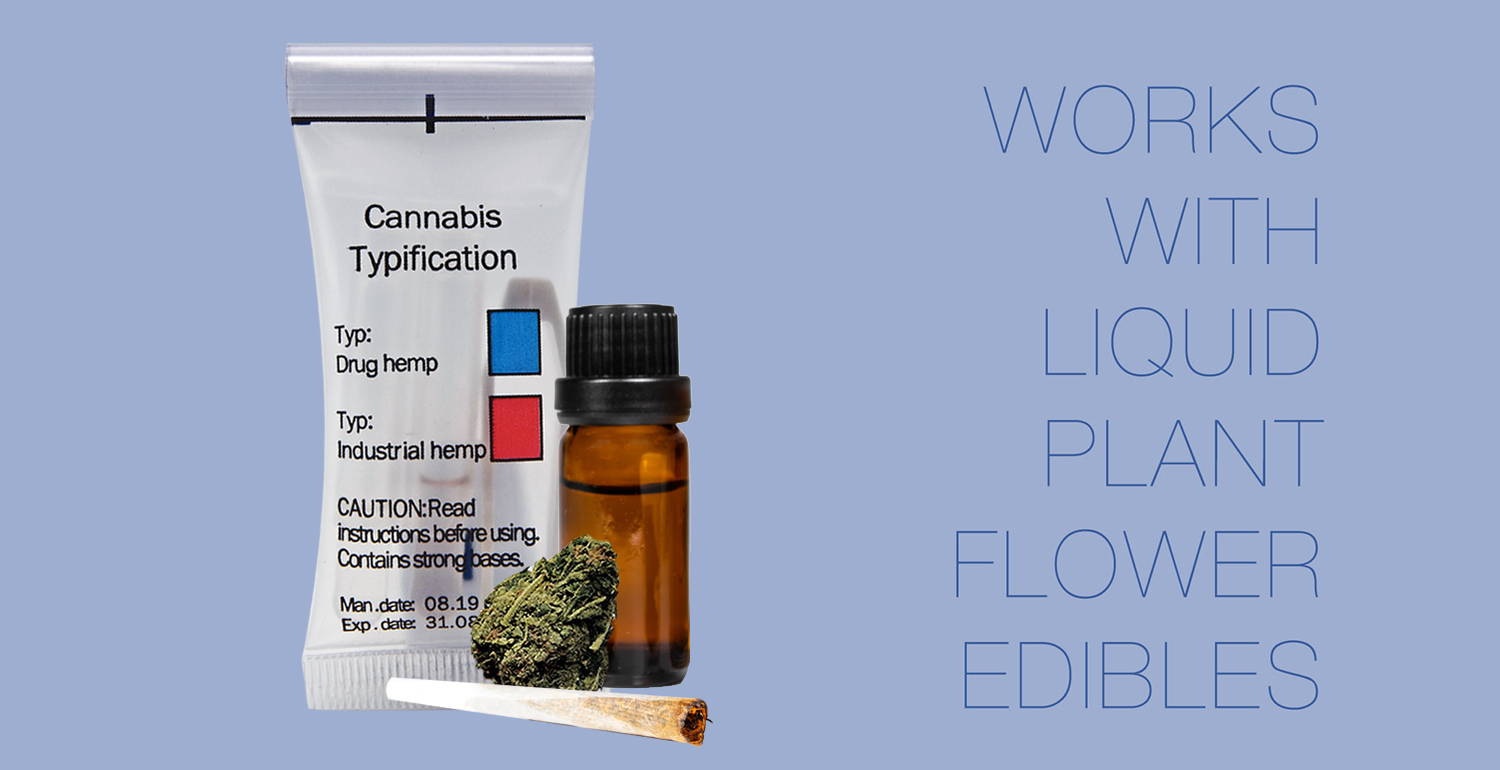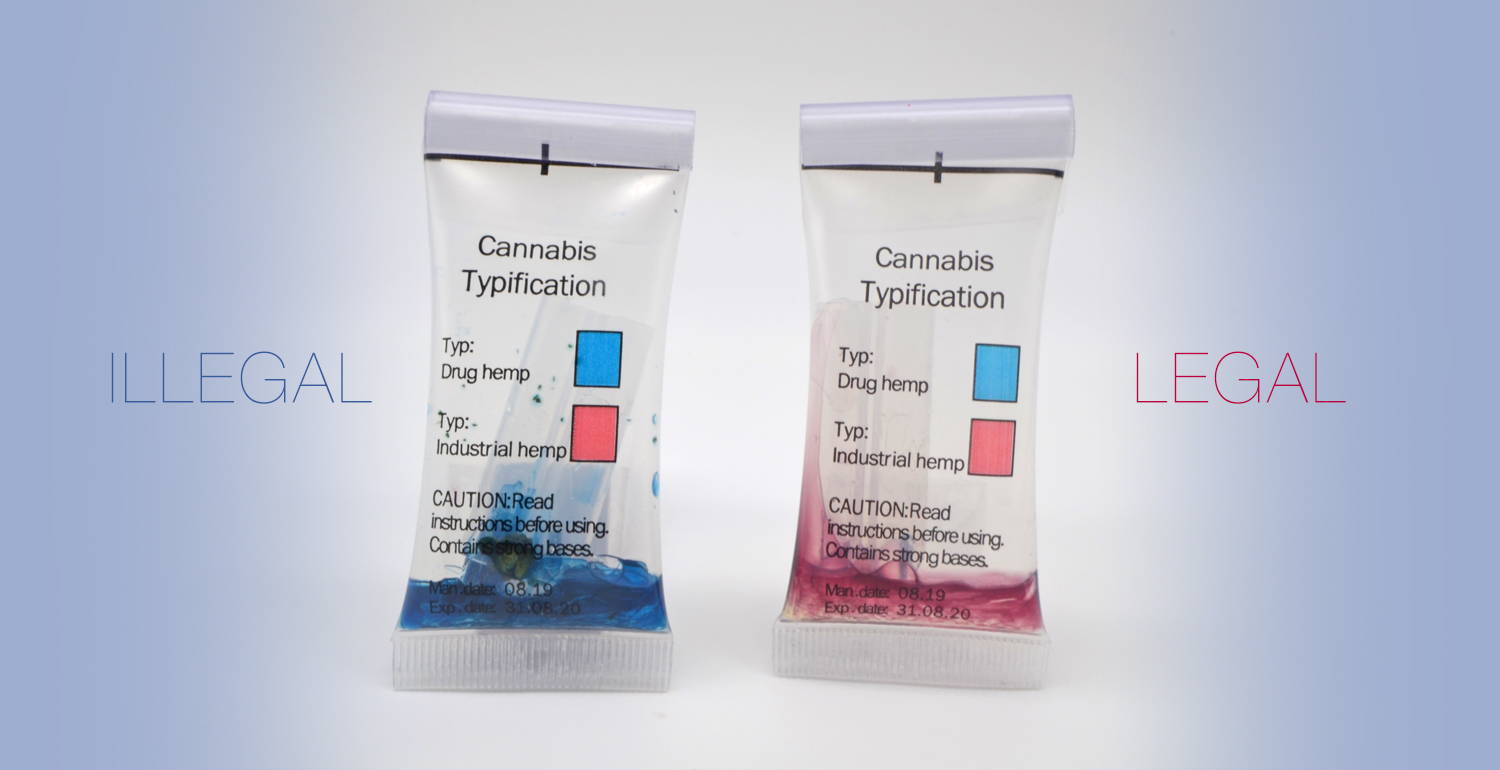 The First Hemp/Marijuana Field Test Kit in America
Distinguish between legal Hemp and Illegal Cannabis in under 2 minutes
Works with liquid, plant, flower, edibles
Over 100,000 kits already deployed

Insert a very little amount of suspect substance into the kit. (liquid, plant, flower or edibles).

2. Close, Squeeze and Shake
Close bag and reseal with plastic clip. Squeeze bag to break the ampules. Shake gently to mix solutions.

Observe color change. Pink-Red= Presumtive positive for legal Hemp. Blue= Presumtive positive for Ilegal Marijuana/THC.
Stop guessing and start testing